Welcome to Song & Book Saturday! S&BS is a great way for us to share some of our favorite books and songs, together and it's really easy: just think of a book and an accompanying song that reminds you of said book. Let us know why you think of that book when hearing this particular song (it doesn't have to be profound, it can even be, "it came on the radio while I was reading my book, and now it's stuck forever OMG"). You can also be more specific and tell us what character a song reminds you of. Then link back here with your post in the Linky at the bottom and say hello to other followers of S&BS! Make sure you also grab the button below to place somewhere in your post so other followers can easily find you.
My Books:
The Fever Series by Karen Marie Moning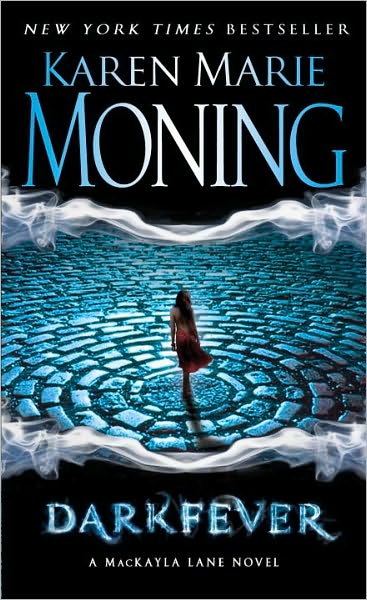 The Song:
After the Storm by Mumford & Sons
I became a big Mumford fan sometime after I read the first four books. The message in After the Storm really reminds me of Mac and the hardships and growing she did throughout the series. Especially the beginning of the song, with the opening lines:
And after the storm,
I run and run as the rains come
And I look up, I look up,
on my knees and out of luck,
I look up.
Night has always pushed up day
You must know life to see decay
But I won't rot, I won't rot
Not this mind and not this heart,
I won't rot.
And I took you by the hand
And we stood tall,
And remembered our own land,
What we lived for.
It reminds me of a rain-soaked Dublin, and whenever I hear the song, I'm taken back to those dark hours Mac withstood, sometimes alone, sometimes with those who cared for her, in their own twisted ways, and I feel for her. I feel the loneliness and fear, but more importantly, I feel the hope that continued to burn in her.
You can find the rest of the lyrics here.
What's your Song & Book Saturday?
The following two tabs change content below.
Jennifer is both a book nerd and professional photographer. That means she lives in the fantasy world all the time, whether of her making, or someone else's. She collects books like the Duggar family collects kids, and began waiting for her Hogwarts letter at the tender age of 33.
Latest posts by Jennifer @ BookShelfery (see all)