It's Friday! And that means free ebooks from Barnes & Noble!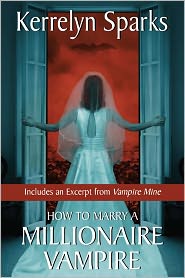 Kerrelyn Sparks introduces readers to a demon world that is curiously parallel to the human world. There are vampire cable channels that feature talks shows, soap operas and a celebrity magazine called Live! With the Undead. But as a human female crosses boundaries into this new reality, the results can be dangerous and hilarious …
And, for a limited time with this FREE ebook, get an exclusive sneak peek at Kerrelyn's forthcoming novel, Vampire Mine, available March 29th.
You can download it free from B&N here.
Edit: I considered taking down this book, since the publisher is Harper Collins (see my post here) but since this is a freebie and Harper Collins doesn't reap any true benefit other than the possibility you may purchase additional titles, I'm going to leave it up.
For you history buffs, B&N is offering a second freebie in celebration of Black History month: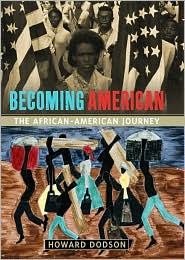 Far too many Americans, of all races, are unaware of the pivotal role that people of African descent have played in shaping the US and the world. Even less is known about the role of African peoples in the history of all humankind. Becoming American: The African-American Journey will open their eyes—and enlighten even the already knowledgeable. It features two side-by-side chronological timelines that uniquely contrast the major events and personalities in both African-American and Global/African Diasporan history—spanning from 4 million BCE to Barack Obama's momentous presidential campaign. In addition, a carefully-chosen collection of key political, historical, cultural and literary texts, quotes, speeches, and songs document the impact of the black presence in American and world history.
You can download it free from B&N here.
Be sure to check out Barnes & Noble's own blog, detailing their picks at Unbound: The Nook Blog.
The following two tabs change content below.
Jennifer is both a book nerd and professional photographer. That means she lives in the fantasy world all the time, whether of her making, or someone else's. She collects books like the Duggar family collects kids, and began waiting for her Hogwarts letter at the tender age of 33.
Latest posts by Jennifer @ BookShelfery (see all)