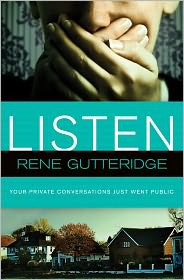 Synopsis: Nothing ever happens in the small town of Marlo . . . until the residents begin seeing their private conversations posted online for everyone to read. Then it's neighbor against neighbor, friend against friend, as paranoia and violence escalate. The police scramble to identify the person responsible for the posts and pull the plug on the Website before it destroys the town. But what responsibility do the people of the town have for the words they say when they think no one is listening? Life and death are in the power of the tongue.
Grab your copy here.
Happy reading!
The following two tabs change content below.
Jennifer became addicted to books when she randomly picked up a Sweet Valley High book in grade school. She never looked back. After blowing through the SVH and SVU series faster than her parents could put them in her hands, she began perusing her stepfather's bookshelves and reading fantasy like Piers Anthony's Incarnations of Immortality series, which she still maintains is some of the best fantasy ever. She collects books like the Duggar family collects kids and began waiting for her Hogwarts letter at the tender age of 33.
Latest posts by Jennifer @ BookShelfery (see all)