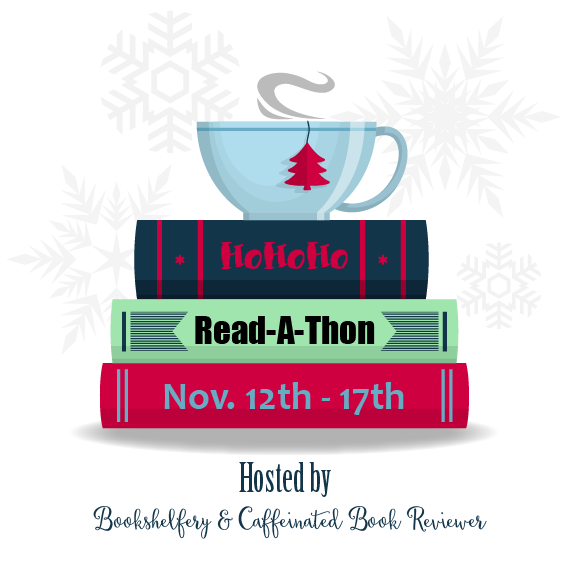 \r\n
The HoHoHo Read-a-thon officially begins today!  So grab those books, snuggle into your comfy blanket and start sippin' on some of that hot cocoa (or tea or coffee, if that's your thing)!  Kimba and I are thrilled you are joining us and we look forward to seeing what books ya'll are reading!
\r\n
Haven't signed up yet?  Hey, no worries!  You can still join us by visiting the HoHoHO Read-a-thon Link Up & Rules page.  That'll give ya all the information you need to get started!
\r\n
And hey!  Don't forget to check in on Twitter with our #hohohorat hashtag!  Kimba and I will be on regularly to see what your progress is!
\r\n
\r\n \r\n
And we have challenges!
\r\nVisit our challenge hosts to play!\r\n
\r\n
Kristin @ Addicted to Happily Ever After "Draw It Out"

\r\n

Nelle @ Nelle's Nightstand  "Book Cover Bingo"

\r\n

Christy @ Love of Books "Puzzle Game"

\r\n

\r\n

Trish @ Between My Lines "Name That Book"

\r\n

\r\n
\r\n \r\n\r\n \r\n
Participant Giveaway
\r\nOpen to those who have signed up for the Ho-Ho-Ho read-a-thon, read at least one book, and entered one challenge. Win a 20.00 gift card from Amazon (20.00 PayPal International Winner)\r\n
\r\n\r\n \r\n\r\n\r\n
---
\r\n\r\n\r\n \r\n\r\n
What Bookshelfery Will Be Reading
\r\n\r\nThis is a pretty aggressive list, but I'm going to give it a shot!  Half are review books and the other half are books I've purchased and not yet read.   \r\n\r\n \r\n\r\n
\r\n\r\n
\r\n\r\n
\r\n\r\n \r\n\r\n
\r\n\r\n \r\n\r\n
\r\n\r\n \r\n\r\n
\r\n\r\n \r\n\r\n
\r\n\r\n \r\n\r\n
\r\n\r\n \r\n\r\n
\r\n\r\n \r\n\r\n
\r\n\r\n \r\n
\r\n\r\n
\r\n\r\n \r\n
\r\n\r\n\r\n\r\n
---
\r\n\r\n
Participants
\r\n\r\n\r\n\r\n\r\n